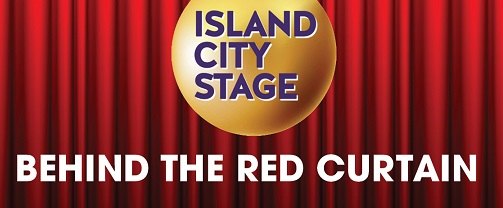 BEHIND THE RED CURTAIN
ISLAND CITY STAGE PRESENTS A BEHIND THE RED CURTAIN FREE PUBLIC FORUM ON SEPTEMBER 14: "LAW ENFORCEMENT AND THE LGBT+ COMMUNITY - WHERE ARE WE TODAY?"
FREE PUBLIC EVENT!
MASKS WILL BE REQUIRED
Island City Stage, creating quality professional theatrical experiences focused on the LGBT+ community for a universal audience, will host their very own Behind the Red Curtain community forum entitled "Law Enforcement and the LGBT+ Community – Where are we today?" on Tuesday, September 14, from 6 to 7:30 p.m. at its theatre (2304 N. Dixie Highway in Wilton Manors). This presentation coincides with the kickoff of Island City Stage's 10th anniversary 2021-22 Season with The Twentieth Century Way by Tom Jacobson this October. This true-story scandalous period drama chronicling the 1914 Long Beach sex scandal launched the theatre company's award-winning decade-long run.
This free, public event will review the advancements of South Florida law enforcement in how they interact with the LGBT+ community and promote diversity and inclusion, internally. Guest panelists will include Lieutenant Paul Auerbach of Broward Sheriff's Office, Assistant Chief of Police Darren Brodsky of Wilton Manors Police Department, Captain Michael Dodson of Fort Lauderdale Police Department, FAU Professor Emeritus and author Fred Fejes, PhD. and Trans Advocate Kat Rios. This forum is supported by Equality Florida and the GLBX Council of the Greater Fort Lauderdale Chamber of Commerce.