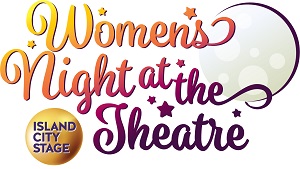 Women's Night Out
Island City Stage hosts its first exclusively Women's Night at the Theatre. Make plans to join us for a reception including lite bites and wine at 7 pm with the show, ARMATURE, starting at 8 pm. Bring your best girlfriend, wife, or partner and join us for an evening designed especially for women.
About ARMATURE:
FROM THE DEEPEST DESIRES OFTEN COME THE DEADLIEST HATE. SOCRATES
Racism, homophobia, eroticism and self-hatred seethe through this world premiere play. A "burning" is the undercurrent of this searing story in which the Armature Bar is at the epicenter of stories that connect two sexy, troubled gay men and a Black family whose matriarch is running for political office. Uniquely combining mystery and poetry, the challenging themes of this world premiere production are exactly what we love to explore in our new works.
02/18/2022 07:00 PM (Friday)
Venue:
Island City Stage
Seats Remaining:
50
SELECT TICKET
SELECT SEAT