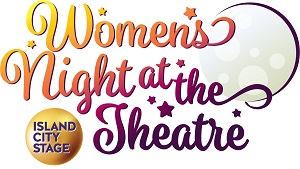 Women's Night at the Theatre
Island City Stage hosts a Women's Night at the Theatre. The evening begins at 7 pm with a reception of lite bites and adult beverages. Then curtain at 8:00 PM. Bring your best girlfriend, wife, or partner and join us for a fun evening designed especially for women.
ROTTERDAM
By John Brittain
Co-Producer Sue Wilder
Alice wants to come out as a lesbian. Her girlfriend Fiona wants to start living as a man. What happens next is a bittersweet comedy about gender, sexuality, and being a long way from home. A new play from the co-creator of Margaret Thatcher, Queen of Soho and writer of What Would Spock Do? And The Sexual Awakening of Peter Mayo.
TICKETS — $40
02/03/2023 07:00 PM (Friday)
Venue:
Island City Stage
Seats Remaining:
40
SELECT TICKET
SELECT SEAT
06/02/2023 07:00 PM (Friday)
Venue:
Island City Stage
Seats Remaining:
41
SELECT TICKET
SELECT SEAT
08/11/2023 07:00 PM (Friday)
Venue:
Island City Stage
Seats Remaining:
40
SELECT TICKET
SELECT SEAT