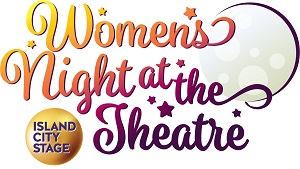 Women's Night at the Theatre
Island City Stage hosts a Women's Night at the Theatre. The evening begins at 6 pm with dinner* at Union Kitchen and Bar, Wilton Manor's most raved about new dining establishment. Reservations suggested. Then step across the street for the hilarious production of The Mystery of Irma Vep starting at 8 pm. Bring your best girlfriend, wife, or partner and join us for a fun evening designed especially for women.
Vampire attacks, werewolf sightings, and the resurrection of an Eqyptian Princess all make an appearance in this hilarious send-up of gothic romance and horror films in which two actors and lightning, fast costume changes are the stars of the show. Charles Ludlam and The Ridiculous Theatrical Company were pioneers, now legends in LGBT+ theater, elevating camp to an art form and paving the way for companies like Island City Stage. Our 10th Anniversary is the perfect time to present their best known and most produced work.
Show Run time 120 minutes including a 15 minute intermission
*Dinner cost is the responsibility of attendee with a special 20%% discount.
Seating is limited
There will be a 15 minute intermission
Tickets $35
07/07/2022 08:00 PM (Thursday)
Venue:
Island City Stage
Seats Remaining:
16
SELECT TICKET
SELECT SEAT